Kurento is an Open Source Software WebRTC media server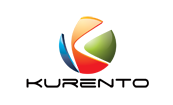 About
Kurento is an open source software development framework providing a media server written in C/C++, which embeds and externs GStreamer capabilities. Kurento development started in 2010 at Rey Juan Carlos University in Madrid as the result of a number of large research projects dealing with advanced multimedia real-time communication systems. An open source software ecosystem is currently growing around Kurento comprising researchers, individual contributors, companies, and final users from all around the world.
Kurento's history
The multimedia real-time communications area has traditionally been a complex arena where different interests, standards, technologies and visions compete pushing into divergent directions. The arrival of WebRTC brought promises of convergence and openness. Joining this movement, the Future Networks Laboratory (FUN-LAB) at Rey Juan Carlos University oriented its research efforts to generating a new generation of media servers combining current state of the art on multimedia processing with WebRTC and IMS technologies.
The idea behind Kurento was simple: to create an open media server based on standards capable of providing arbitrary media processing through pluggable modules and exposing simple development APIs that could be used by non expert developers.
Kurento is the Esperanto term for the English word 'stream'. We chose this name because we believe the Esperanto principles are inspiring for what the multimedia community needs: simplicity, openness and universality.
Relevant milestones on Kurento's history are the following:
All in all, Kurento had the financial support of the following research projects, organizations and institutions. We want to thank you all of them:
FI-CORE: European Commission. FP7-2013-ICT-FI (GA-632893)
NUBOMEDIA: European Commission. FP7-ICT-2013-1.6. (GA: 610576)
FI-WARE: European Commission. FP7-2011-ICT-FI (GA-285248)
REACTIVEMEDIA: Gobierno de España. Ministerio de Economía y Competitividad. TIN2013-41819-R
Cloud4BigData: Comunidad de Madrid. Programas de I+D en Tecnologías 2013 (P2013/ICE-2894)
CLOUDS: Comunidad de Madrid. S2009-TIC1692.
Kurento OSS Media Platform: Ministerio de Economía y Competividad. Dirección General de Innovaión y Competitividad. Subprograma INNCORPORA 2011 (INC-TU-2011-1304).
AFICUS: Spanish Industry Ministry. Programa Avanza2 (TSI-020110-2009-103).